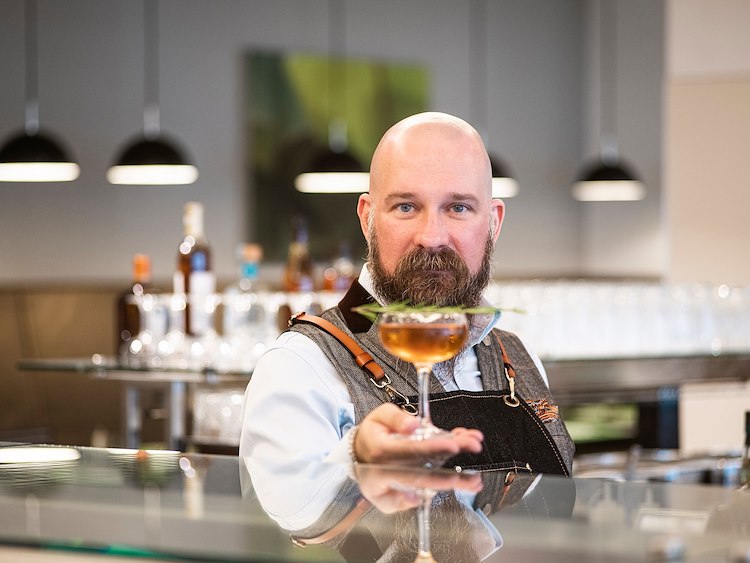 Manager Main Tapas Lounge
In his kilt, shirt and waistcoat, he is without a doubt an eye-catcher, and not only in the Main Tapas Lounge of The Westin Grand Frankfurt. James Vetter is half Scottish, which explains the kilt, and he is also half German, because his father came from here; his mother came from the British Isles. He grew up in Aberdeen for the first 16 years of his life.
He got his first kilt as a little boy and has loved wearing it ever since - partly because it's his roots and partly because the kilt always dresses you well. Now it is simply part of his unmistakable style. His love of whisky is also rooted in his origins. His Scottish grandfather gave him a glass of whisky for his sixteenth birthday with the words 'you hate it or you love it' and ... he loved it. Twenty-seven years later, he still deals with this topic. The idea man and cocktail creator wants to offer his guests good drinks and excellent service. His wish: "Guests should experience new taste moments every day." How does he want to do that? With a good knowledge of human nature, his experience and his know-how.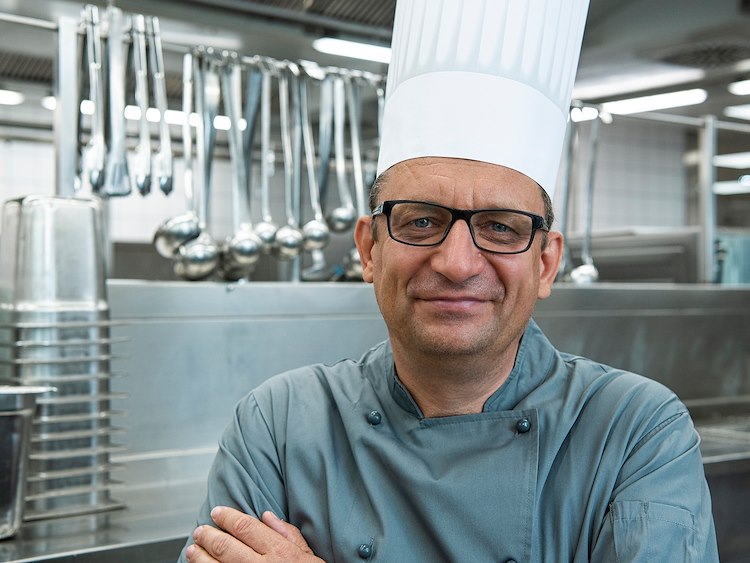 Chef de Cuisine
The career path of Uwe Range, head chef at The Westin Grand Frankfurt, was actually predetermined at an early age. The North German from Usedom came from a family of sailors and always wanted to go to sea himself. Today, he brings a touch of Baltic seasoning to the regional-Hessian cuisine of the Frankfurt hotel.
As a child, Range accompanied his father on a merchant ship and noticed: "It smelled best in the kitchen, besides, the cook was the secret captain on board, because he contributed to the mood of the crew with his food." So Range decided to become a cook himself later on. No sooner said than done. He trained as a cook, prepared food for the crew of merchant ships, sailed with them to Asia and South America, spent months just on board. Back on the mainland, stations in hotels followed - also around the world - and let him get to know and love different cuisines, from Caribbean, South American to Chinese, and different cooking styles. He likes to call it "a colourful potpourri of flavours, people and mentalities". He now brings all his knowledge to the kitchen of The Westin Grand Frankfurt. He also played a major role in the new concept of the Main Tapas Lounge with his team and especially with his sous-chef, who comes from Frankfurt. "We offer Hessian tapas in a casual atmosphere, whereby we designed the menu with the whole team, everyone got involved," emphasises Range, for whom teamwork is very important. And here we are back at his professional start: a good atmosphere, with the team and with the guests, is and remains the most important thing for him.